News
01.07.2015
Hongkong: Professional EuroCloud workshop well received by the IT community
SGS Hong Kong successfully held a Professional EuroCloud Workshop on 2 June 2015. The Workshop received an overwhelming responses from cloud professionals in the industry. Dr. Tobias Höllwarth, Director of EuroCloud Star, was the speaker of the Workshop. In addition to presenting the structure and requirements of the EuroCloud Star Audit (ECSA) program, he also shared the trust issues of many real, but anonymous, cloud services with the attendees. This sharing was well received by the attendees and were regarded as the best part of the workshop, according to the feedback survey.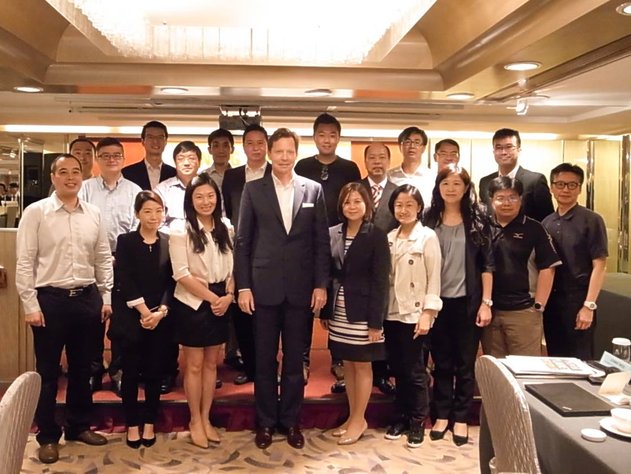 Another highlight of the workshop is the agreement signing ceremony of the partnership between SGS and ECE (EuroCloud Europe). This signifies that SGS is currently the only Authorized Auditing Organization (AAO) and Authorized Training Organization (ATO) in China and Hong Kong. Dr. Tobias said, "I see SGS as a global player in certification with a very high reputation in the world. It can provide high quality cloud certification for the IT industry which is what we expect." An independent non-profit organization, ECE is the first organization to offer cloud service certification in Europe in 2011.
For a cloud service provider, ECSA is a mature certification scheme to measure its trust in cloud and service performances against a recognized international standard. This allows the cloud service providers to demonstrate to the customers their capability and commitment to provide a trustworthy cloud service which distinguish them from their competitors. Comparing with other cloud assessment schemes, ECSA requirement is more comprehensive. In addition to the security issues related to the data center infrastructure, ECSA also covers detailed description of the provider profile, the cloud service's contract and compliance status, the data privacy consideration, and the operational issues related to IaaS, PaaS and SaaS. As an value-added service, ECSA provides an unabridged and free self-assessment tool for cloud service providers to evaluate its operation to the ECSA requirements.
As an AAO and ATO, SGS provides:
Foundation course,
Professional course (for practioners and professionals,
Auditor course (for people who wish to become an internal or external auditor),
Gap analysis assessment and
Certification assessment to assist the industry to attain ECSA certification
About SGS
SGS is one of the leading certification, verification and testing organizations in the world. Established in 1878, we have more than 80,000 employees globally. We enable you to continuously improve through performance assessment, training and so on. Cloud professionals from data centers, government departments, security consulting firms preparing to implement cloud attended the Professional EuroCloud Workshop. For EuroCloud audit and training enquiry, please contact SGS at hk.ssc@sgs.com / (852) 2765 3620.
Photo: Mr. Ben Tsang (right), Senior Director, China & HK of SGS celebrates with Dr. Tobias Höllwarth (left), Director of EuroCloud Star after the signing of the agreement
SGS web: www.sgsgroup.com.hk/zh-TW/Local/Hong-Kong/News-and-Press-Releases/2015/06/EuroCloud-Event.aspx
FB: www.facebook.com/hksgsacademy
LinkedIn: www.linkedin.com/grp/home